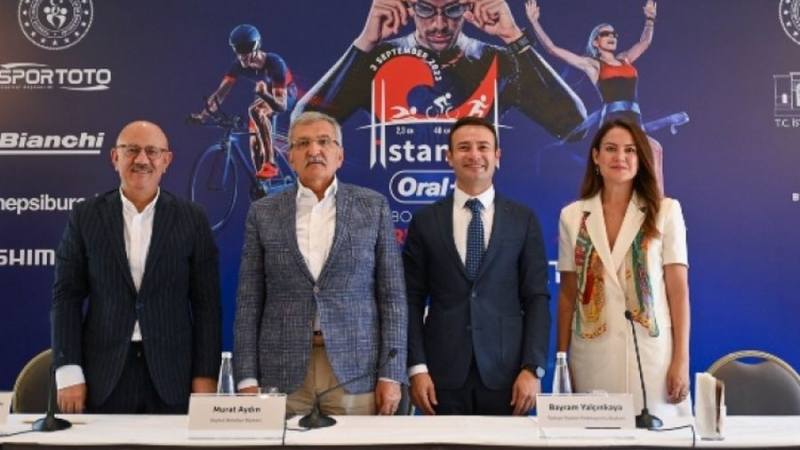 Challenge Istanbul, World's first intercontinental triathlon event
Challenge Istanbul, which will be held with under the patronage of Ministry of Youth and Sports and with the organization of Türkiye Triathlon Federation, will be held on Sunday, 3 September 2023 in Beykoz with the participation of limited number athletes.
The event, which is the first and only intercontinental race, will be organized with the main sponsorship of Oral-B, oral care product's global brand.
Türkiye Triathlon Federation President Bayram Yalçınkaya stated that triathlets will be faced with a difficult course, which is composed by 2.3 km swim, 40 km bike and 10 km run and he add a few words about the race:
"This event was held as International Bosphorus Triathlon for the last two years but this year it will take place under the roof of Challenge Family, which is one of the world's leading triathlon organization brands. We limited the participation number as 1000 athletes in this race, which attracted a huge attention. Triathlon is an important sport, which is combined by three different discipline and athletes pushes their limits. Triathlets should have durable body since completing each 3 stages, which have its own challenges, without a break and against the time. I invite all people from Istanbul to watch this enjoyable sport."
Fatih Sultan Mehmet Bridge will be temporarily closed to traffic for the Challenge Istanbul's bike course. Swim course is between Kanlıca and Küçüksu, and run course is between Küçüksu and Çubuklu.
The organization got the attention of international triathlon authorities since the days it was organized. The organization will be held and for the first time in the history as Asian and Europe Triathlon Championship in 2025.