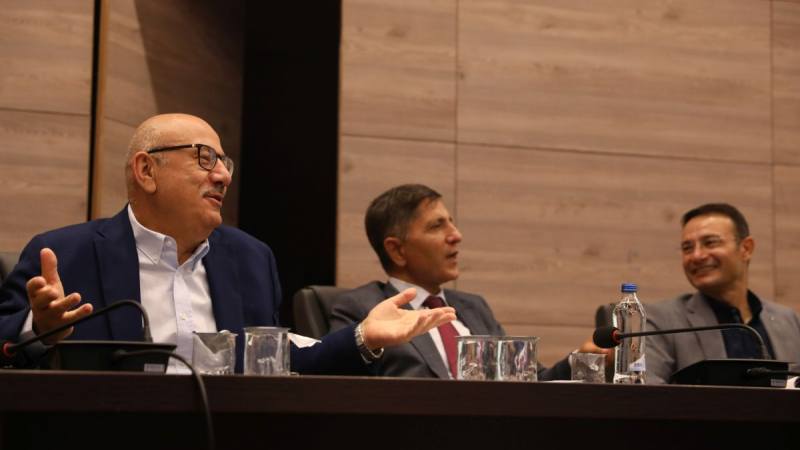 Countdown has begun for Oral B Challenge Istanbul
The coordination meeting of Oral B Challenge Istabul was held with Istanbul Deputy Governor Niyazi Erten, Istanbul Provincial Director of Youth and Sports Burhanettin Hacıcaferoğlu and Türkiye Triathlon Federation President Bayram Yalçınkaya.The race will take place the third time for this year and It will be held under the roof of Challenge Family, the world's leading triathlon organisations brand.
Beykoz Municipality Deputy Mayor Fatih Sağlam and representatives of all public institutions and organizations participated in the coordination meeting of the race, which will be hosted again by Beykoz Municipality and with the main sponsorship of Oral B.
Yalçınkaya thanked everyone, who contributed to the institutionalisation of Oral B Challenge Istanbul, and he said that "The heart of triathlon will beat again on the Bosphorus in September. I wish success to all athletes who will participate in the world's first intercontinental race."
The meeting was held at the Provincial Directorate of Youth and Sports in Istanbul. The participants expressed their opinions on behalf of the institutions and organizations,which they are affiliated with, and lasted for approximately one hour.