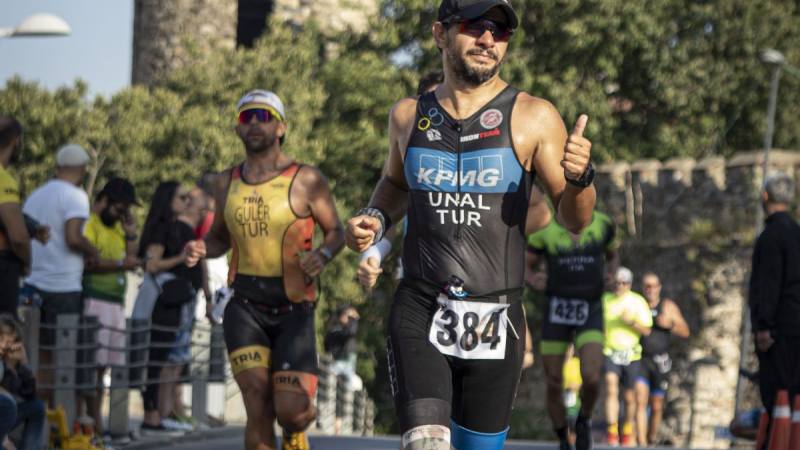 Challenge Istanbul Joins Challenge Family for 2023
Challenge Family and the Turkish Triathlon Federation today announced Oral B Challenge Istanbul as the first race of their multi-event partnership. Set to take place on 3 September 2023, the inaugural event will run over the Olympic distance with plans to extend it to 113km in future years.
"Istanbul is a very important city that has been the capital of many civilisations that have left their marks on history," said Bayram Yalıçınkaya, President of Turkish Triathlon Federation. "I would like to invite the whole triathlon family to this unique geography, with its intersection and combination of cultures. I believe Challenge Istanbul, as the world's first and only intercontinental triathlon race held at the junction of Asia and Europe, will leave deep traces in the memories of the participants."
"We cannot imagine a more spectacular location for the first Challenge Family race in our partnership with the Turkish Triathlon Federation," said Jort Vlam Challenge Family CEO. "Istanbul needs no introduction as one of the most fascinating cities on earth, sitting on the cusp of east and west with its diverse culture and ancient history and the course encompasses all this unique character. Plus, where else can you race on two continents in one day? While this first race is an Olympic distance, we are looking forward to bringing middle distance racing to Istanbul in the near future."
The race takes place on the Asian coast of Istanbul in the Beycoz district with transition in the former private gardens of the Ottoman sultans on the shores of the Bosporus.
The swim starts from the historical Kanlıca Pier with a point-to-point swim to the Küçüksu Pier under the Fatih Sultan Mehmet Bridge with the gentle current and warm waters of the Bosporus. The bike is where the improbable happens, with athletes crossing from east to west on fast asphalt roads, and riding in both Europe and Asia in one day. The run heads right next to the Anatolian Fortress, built by the Ottoman Sultan Bayezid I in the late 14th century as part of the preparations for the siege of the then Byzantine city, Constantinople. Athletes also get the chance to see the other side of the Bosporus shore with its stunning mansions lining the shore before finishing in the former palace gardens of Küçüksu Meadow.